Michelle Paladino & Fritz
I enrolled my dog Fritz in the Basic Training (on leash) and Behavioral Problem Solving Course offered by Larry LeoGrande owner of K9 Obedience Training. It was the most positive step I could have taken to enjoy the warmth and comfort of a well-behaved pet.
He began with an in-depth evaluation and then formulated a plan which would best fulfill my expectations for Fritz's personal development. The convenience of having a trainer come to my home and work with the dog in the environment he lives in was very helpful.
He is caring, knowledgeable, focused on the task at hand, enthusiastic about results and a determined professional.
I highly recommend the services provided by K9 Obedience Training. I am still using the tools he gave me to further train my pet each and every day and the results keep getting better and better. It is a joy to take Fritz for a walk around the block and not have to worry about him pulling on his leash or terrifying the neighbors with his barking.
It is very comforting to know that I have a dog that is under control and a caring professional to back me up with answers to my questions and future training programs that I will enroll my dog in when they become available.
Michelle Paladino
Mohawk, NY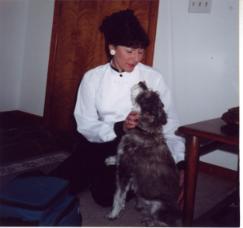 Cheryl and Art Risucci & Adrean
We are the proud owners of a German Shepherd named Adrean. We heard about Larry LeoGrande owner of K9 Obedience Training through other pet owners. We decided at 6 or 7 months, Adrean needed some obedience training.
We called K9 Obedience Training and made an appointment. He came directly to our home. He gave my husband and myself some very good techniques to use with our dog.
He truly loves dogs and that showed through from our first impression of him. The instruction is very professional and knowledgeable. We highly recommend K9 Obedience Training to anyone who owns a dog.
Cheryl and Art Risucci
Utica, NY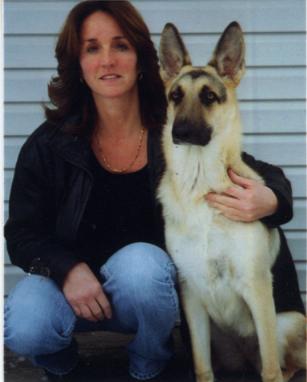 Before Max received his obedience one-on-one training, he was a handful. Thanks to Larry LeoGrande owner of K9 Obedience Training he is much easier for me to handle. Their expertise and knowledge of handling dogs is superb, along with great patience, his lessons were a blessing. I recommend K9 Obedience Training highly to anyone who needs these services for their dog.
Thanks again.
Guy Ferlo
Rome, NY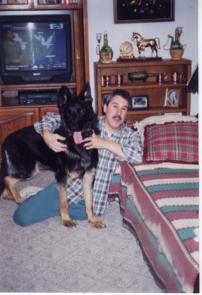 We were very pleased with Missy's training classes. He did not put any time limit on sessions and encouraged us to call with any problems outside the lessons. Larry LeoGrande owner of K9 Obedience Training technique of training was gentle but firm.
Denise Bankert
Utica, New York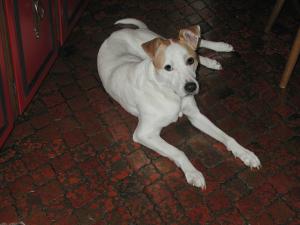 William L. Koslosky, Esq.
Dear Larry:
Please accept this letter as a statement of appreciation for your basic training course with Yukon, our Flat Coated Retriever puppy.
Without any reservation, I can clearly say that you were wonderful in your attention and training with Yukon. The exercises that you demonstrated to us, and the guidance which you displayed, were outstanding. It is clear that you have mastered the skills necessary to provide a high quality training program.
We were impressed by how you were able to balance firmness with gentle guidance in teaching and reinforcing training with Yukon. He responded very well to you and, most importantly, has definitely benefited from your instruction. In addition, the guidance and training which you gave us have definitely been beneficial in raising Yukon.
When we initially met with you to discuss training and techniques, we were looking for a person that had the proper temperament and knowledge to successfully train our dog. It became very apparent that you are sensitive to your clients' concerns and committed to delivering quality services in a professional manner. You are a definite asset to your profession and to our community.
Please feel free to share this letter of recommendation to potential clients. Once again, thank you for all of your assistance and guidance with Yukon.
Respectfully,
William L. Koslosky, Esq.
Utica, NY